This lifelong fisherman, licensed captain, chef and TV personality shares his very favorite fishing destinations.
If one person on the planet knows the most about fishing, it may well be Terry French
. The charismatic French is best known for nabbing the World Extreme Chef title on Food Network's Extreme Chef show in 2012. He has spent additional time in front of a video camera, and in fact will appear in an October 2018 episode of Discovering Water, a new Discovery Channel show. The thrill-seeking angler has such a yen for new experiences that he has circled the planet 10½ times so far, he estimates.
Being a chef and TV personality isn't what qualifies the Indiana native as worth listening to about where to find the world's best onboard experiences, although it helps. The 52-year-old grew up fishing and cooking in the Midwest. He spent eight years, mostly living on the water, as a U.S. Navy enlistee. Oh, that's not all of it. He followed up the Navy with a stint at culinary school, and later worked as a charter fishing captain for nine years. If you add up the Florida resident's extra-curricular fishing experience, you'll find that he has worked on sport-fishing boats and competed in fishing tournaments for a total of 28 years. So yea, French knows where, and how, to make the most of what's swimming in the water.
With a camera crew intact, French explores Planet Earth, and you'd better believe he finds time to get out on the water on fishing charters whenever he can. Of all the places he has been, rod in hand, these are his five favorites for a fishing vacation.
Guatemala
When talking about Guatemala, French gets exceptionally excited. "The whole trip is an amazing thing," he exudes. "I fish for sailfish, for marlin and yellowfin tuna. I'm catching 35 sailfish in a day."
Like the Guatemalan government itself, French respects the waters and the fish in them. He uses circle hooks instead of conventional ones, and practices catch-and-release fishing for all billfish there. "Guatemala is taking great efforts to protect its fishing industry," French notes. "It's trying to stop the black market of sailfish, which is dried and sold to China."
While the fishing is rich, so are the views. French delights in seeing the several volcanoes that line the shore (the country has 37 altogether, many of them active) – and the flavorful food that grows in volcanic soil.
Panama
It all starts with tuna in Panama, but French's love for this Central American country goes far beyond giant yellowfins. "There is such an abundance of yellowfin tuna, I just find a charter and go offshore," he says.
Panama has way more to offer. For starters, visitors might spend time in Panama City, a contemporary urban center. There, they can sample local foods from traditional coconut rice to creative multicultural cuisine ("The local food scene is really great"), drink locally grown coffee and even go dancing in a disco after dark.
When you want more nature, with fishing intertwined, book a charter to the San Blas Islands, which are also known as Kuna Yala. You'll be stepping back in time when visiting the 378-island chain inhabiting 100 square miles, French shares. "People take eco-trips there. The islands have their own fishing charters that might take you spearfishing." The trek to the island involves several hours and traversing through jungle. Once there, though, "You go fishing and snorkeling, you hang out and they cook up food for you. You can catch rainbow runners, cubera snapper, dogtooth snapper, tuna, lobster, crabs, clams, scallops … they've got everything there." Except electricity. "It's truly a Hemingway experience."
Tobago
We all know of Trinidad, the Caribbean island renowned for its colorful annual Carnival celebration. For serious fishing enthusiasts like Terry French, its quieter sister island Tobago is the draw.
"You can catch big fish in the bay even before you get offshore," French says. "You can drop a line six minutes out and get yellowfin, wahoo, you name it." Also in the water: salmon, rainbow runner, grouper and lionfish. "Flying fish are busting out over the water," he says. "You can hook dolphins and sharks."
French visits annually for the International Game Fishing Tournament. "It's gold to find a 1,000 pound blue marlin, but there are a plethora of 400- and 500-pound fish too," he says. Meeting fellow competitors is part of the fun. "People come from all over – Guyana, Martinique, Honduras."
Homosassa, Florida
Yes, Homosassa, Florida. This rural area on Florida's Gulf coast is a prime spot for scalloping, and French says professional fishing guides are eager to take visitors out to scoop up the crustaceans.
Located 75-minutes north of Tampa, Homosassa is near the Homosassa and Crystal rivers, and that's where the scallops congregate. "You take a 20-minute boat ride into 5- to 8-foot plateau of grass beds where the scallops flourish," French says. "When I went recently, I got five gallons of scallops in an hour and a half. They're small little bay scallops. You grab them with your hands. They may try to swim away from you, but you scoop them up off the sea floor, where they're lying on top of grasses and swimming around. It's like catching butterflies with a net. The area is so pristine with the green grass, white sand and mangroves along the shoreline, plus egrets and herons."
Papua New Guinea
When you want to combine a fishing adventure with the experience of "getting away from it all," Papua New Guinea is your place. Truly. This is a tropical destination north of Australia. The people within its 600 islands – which roam from Asia through Indonesia and into the exotic South Pacific – speak a total of 800 indigenous languages. This is the getaway you dream of after a bad day at the office.
Why does Chef French love Papua New Guinea so much that it's on his Top 5 list? "It's the most incredibly cool place you'll ever see in your life," he starts. "It's like a throwback in time. People there still barter with tobacco and dried fish. They have witch hunting and cannibalism."
That defines exotic.
And then there's the fishing. "You can catch a 250-, 300-pound bluefin tuna right of the gate, in the bay, and you can even do that with hand lines in wooden dugout boats. This is The Old Man and the Sea. Pull snapper, white marlin or tuna into your charter boat. You can see them right from the beach! Then your professional fishing guide will dress it right there. A stand on the road will cut it up, grill it and serve it with papaya salad or grilled corn."
You don't need to stay by the shore, of course. "Charters there will take you to catch shark, tuna, kingfish, sailfish, marlin, yellowtail," French says. "They have every kind of fish you can imagine in the South Pacific."
Oh, and the warmth of the residents is an extra appeal. "I can't describe enough how beautiful the people are," he says.
Are you ready for an adventure? Whether you want to try scalloping in Homosassa or trekking through jungle to catch dogtooth snapper near Panama, FishAnywhere.com can help you get started. Click here, surf around and see what our professional fishing guides have to offer. If we don't have the pros signed up yet in destination you want, check back regularly. Dozens of new guides a day are joining the FishAnywhere.com line-up as we continue to expand.
Planning a fishing trip?
Find a Fishing Charter
Search Trips
---
Written by Rona Gindin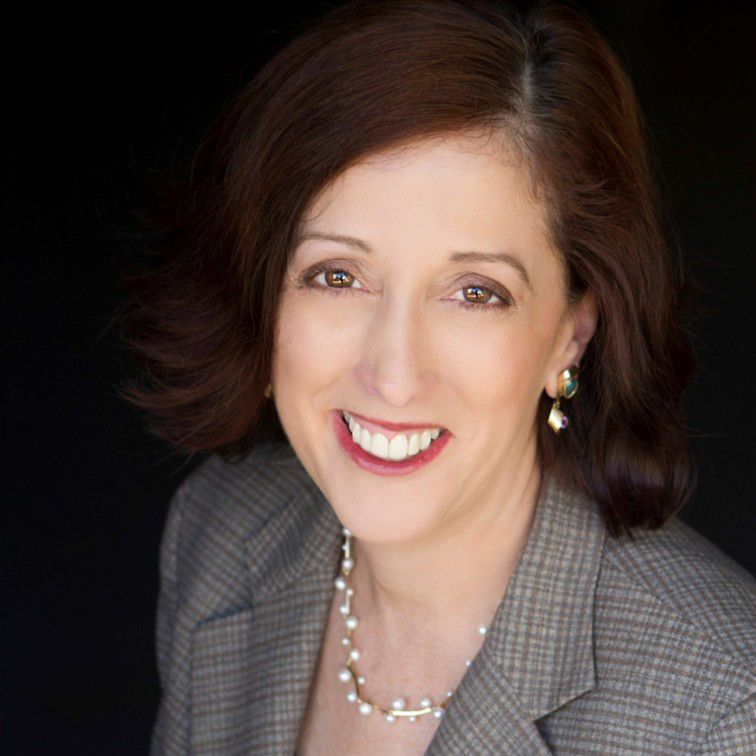 Rona Gindin is a multimedia writer, editor and television personality covering a broad range of subjects for national and local media outlets. Working from an Orlando base, she's Central Florida's go-to source for information on the destination's restaurants and attractions.
As published in: