This Massachusetts couple brings romantic elements to every fishing outing.
by Rona Gindin
When Joe Azzarelli was a romantically unattached graduate student in Cambridge, Massachusetts, he had a silent rule. Any woman smitten with him had better be smitten with fishing. Or, if that's too strong, she'd need to at least be OK with spending several days a year out on the water. In addition, his ideal partner would bless his running off with rod and reel yet more on his own periodically too.
He and Caroline Alpert quickly became enamored with one another when Joe crashed her party one evening. Luckily, the hostess, a juvenile public defender-to-be, gave an enthusiastic nod of approval to time outdoors. Fishing, not in particular. She enjoys hiking. But you know what? It turns out the two hobbies pair as beautifully as the 31-year-olds do.
What's more, Caroline and Joe, now engaged to be married, take extra steps to make their fishing-and-hiking expeditions romantic.
"We saw an opportunity to combine what we love," says Joe, a lifelong angler who is "obsessed" with "all types of fishing ¬– conventional, fly fishing, saltwater, freshwater, you name it."
When Fishing Is a Natural Fit
Fishing and hiking are a natural match, he observes. "Some of the best fishing is remote fishing, so a big part of our dating involved taking a 3-mile hike out to a lake somewhere remote, then I fish and she reads and enjoys the sun."
Whether they drop a line at the beach or spend a day on a striped bass hunt in the Atlantic Ocean with a professional fishing guide, Joe and Caroline seek the best in the other's favored activity, then contentedly entertain themselves. "I am slowly coming into enjoying fishing," Caroline admits. "I don't have the bug the way Joe does, but I can fish for 30 minutes then, while he continues to fish, I'll sit and enjoy the fresh air. I'll enjoy being in the space together. Being outdoors connects us." Joe, likewise, happily wanders through paths in the woods.
The couple's outings offer an incredible chance for connection, too. Caroline's law job and Joe's pursuit to create a medical device start-up (he's a chemist by training) are inherently stressful. "In Cambridge, our daily life is very much about our work and intellectual pursuits and professional development," Caroline notes. "Our dinner conversations tend to be about problem-solving."
Out on the water, those issues dissolve. "Then our conversations are more esoteric, more spiritual and they involve more storytelling," she adds. "They're less outcome-driven." Both enjoy the time away from technology and its inherent distractions. "We just kind of disconnect and talk about random things," Caroline says. "Fishing is a haven for us. It's a place where we can just be together with no pressure; we're just kind of chilling."
Cupid May Show Up Momentarily
These too are so romantic, right? It gets better. Often, they'll pack a wine-and-cheese picnic to share, either post-hike/pre-fishing or even on the boat. They may weave in gawking at, say, fall foliage during the same weekend, and maybe pick apples in an orchard. Then they'll find a local professional fishing guide who knows "where the good spots are" and get productive fishing-wise.
Back home, they'll then cook together, and now and then Joe's catches are on the plate. "He's primarily a catch-and-release fisherman, so it was a surprise when he came through the door with this massive striped bass!" Caroline says. "He spent the whole day filleting it on the kitchen table. We pulled pieces from the freezer for six months." Ceviche, raw crudo dishes, plus of course pan-seared bass with a splash of lemon were special meals. Add some wine and candlelight, and you have a typical dinner between two people in love.
While Joe's wedding proposal lacked a fishing theme, the couple's engagement picture had no such lapse. They posed for a whole bunch of shots in a canoe.
As their lives together move forward, it's clear that fishing – and its benefits – will be integral to Caroline and Joe's relationship. In fact, fishing keeps them more active than they otherwise would be, Caroline suspects. "If Joe didn't have this interest in fishing, we might go camping and sit by the campfire, which would also be awesome," she observes. "But since he wants to fish, that always leads us to, say, end up on sunset boat rides and things like that, and we end up having incredible experiences.
"Fishing, with hiking, just fit our lifestyle," Caroline adds. "Just this morning, Joe sent me a picture of me holding a fish that I caught this summer. My catching that fish was the best moment of his life."
Planning a fishing trip?
Find a Fishing Charter
Search Trips
---
Written by Rona Gindin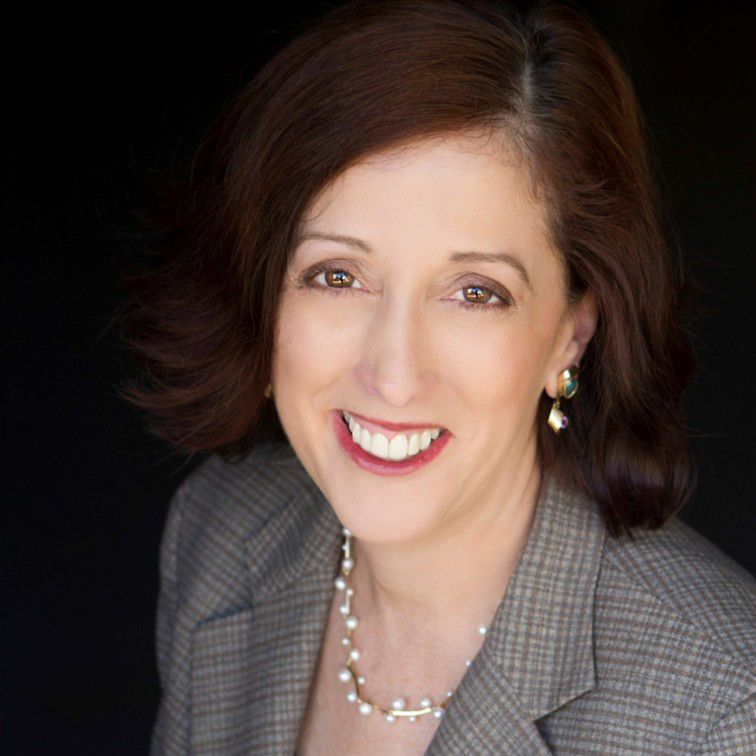 Rona Gindin is a multimedia writer, editor and television personality covering a broad range of subjects for national and local media outlets. Working from an Orlando base, she's Central Florida's go-to source for information on the destination's restaurants and attractions.
As published in: