An avid angler uses fishing to teach his sons how to deal with the world
Late afternoon one summer day, Vincent DelGozzo was concerned. He'd been fishing with his 8-year-old son, Alex, and they'd caught nothing at all. "My youngest has this definite fear of failing, and I thought he'd be upset," DelGozzo shares. "I said, 'Hey man, I'm sorry about that,'" he recalls.
"What do you mean?" Alex replied. "It's not your fault. This was still awesome. I still got to hang out with you."
"That's it!" cheers DelGozzo, a New Jersey medical consultant who is so passionate about fishing that his LinkedIn profile reads, "Husband. Father. Fisherman. Coach." "Children learn life lessons through fishing; that's part of what's so cool about it. And, they learn to always see the bright side of things." This was a small example.
What else can children learn from fishing with their parents? DelGozzo, who himself has fished his entire life and also fishes with his 12-year-old, Josh, and his 80-year-old father, Tony, has plenty of thoughts on that.
Plan well, but expect nothing
"We've fished for four or five hours and literally not had a single bite," DelGozzo says. "In addition, before that we'd spent almost an hour packing, buying stuff, loading gear and checking everything. Then afterward we had to clean the gear and put it away." DelGozzo has conversations with his kids about the take-away from putting in all that elbow grease for naught. "I tell them that sometimes you'll catch a fish right away, and other times nothing bites, or you hook a fish and then lose it because the line breaks or it gets off the netting or something else goes wrong. I help them form the perspective that you can do all the planning in the world, you can be prepared, you can use top-notch gear with the best bait and the perfect tide and weather, and still nothing might happen. The point is that every trip is wonderful. We have the sights and sounds of being on the water, and we've spent time together."
The worst scenarios can have the happiest outcomes
Another summer day, the DelGozzo guys were set to go fishing but the weather was miserable – rainy, windy and chilly, so they just kind of hung around for awhile. "Alex asked, 'Why aren't we fishing?'" DelGozzo recalls. That was humbling. Soon enough, Dad realized, "We can have a crappy time and sulk, just sit around watching TV, or we can make the most of it." The trio put on their rain coats and headed out onto the water. Alex caught four fish, one species for the first time. "It was incredible," DelGozzo reports. "The boys realized that fishing can still be fun even when it seems like it would be awful." And yes, that's a lesson for life beyond the boat.
Don't let one negative ruin your fun
DelGozzo's life lessons work backwards too. Recently, he used a fishing analogy to help his son through a challenge. "Josh didn't want to go to wrestling practice because a coach he doesn't like was going to be there. I asked, 'Would you not go fishing if you didn't like the captain of the boat?'" When the child indicated that of course he'd go, because he enjoys fishing, the father pointed out that wrestling is the same: You go because you enjoy the sport. "I told him that not everything is perfect. Even if the coach or captain isn't doing things exactly the way you want them to, you're doing something that you love, and you shouldn't let anybody stop you just because they don't do things the way you'd like them to."
Be prepared, and all will be well
Maybe your charter boat breaks down, or the engine starts making scary sounds. As long as you have your life vest, radio and emergency system, you can reduce the possibilities of something going very wrong. It's like life. "Fishing has helped the boys see that you can't schedule everything to be exactly as you want it. You never know what to expect, and, as long as you're prepared, in the end everything will be OK."
There is more than one way to skin a fish
DelGozzo worked for a charter captain as a young man, and his mentor was "fanatical" about how to prepare bait – wearing latex medical gloves soaked in baking soda and sorting the bait in salted water before putting it on a rack in a freezer. Over time, as DelGozzo went out on the water with other professional fishing guides, DelGozzo realized that while these steps were wonderful, they weren't essential. "I've fished with a couple dozen different captains in destinations from Costa Rica to North Carolina, and literally every single one has a different way of doing things," he observes. "There's kind of a core way to do each task, yet each captain has his own little angle. I truly believe that you can't have only one way to do something. The current may be different, the wind might shift, the fish could be in a different spot or the flooding pattern can be deeper. If you don't have the ability or awareness to know that you need to change something, you are definitely not going to be able to catch as many fish."
Be flexible
Let's say your professional fishing guide leads you to a popular spot. Thirty other boats are there and you can tell nothing is biting. "The best professional fishing guides I've seen are the ones that adjust," DelGozzo states emphatically. Another example: "If you're trolling and you have five consecutive bites that happen the same exact way, and you don't catch one of those fish, you need to do something to improve your odds. You can change types of bait. You can move the hook back farther. You can adjust the boat's speed. If the fish keep missing the hook, it's time to switch something up. Don't listen if someone says, 'No, this works; trust me' when you see it's indeed not working."
Teaching kids works wonders
DelGozzo's sons are learning these lessons. "This fall, we went out to catch striped bass. We successfully hooked three and all three broke off unsuccessfully. The fish were too big and too strong for the bait and gear that we had." Did he have a sobbing first grader by his side? Thanks to these life lessons, not at all. "He didn't get upset," DelGozzo reports. "He said, 'Wow, that was really cool when the fish swam under the pier and broke us off.'"
He saw the positive. "Fishing shows children how to always be optimistic, always look on the bright side, and to try something else rather than give up when things aren't working out. It's all about perspective."
If you want your children to experience attitude-changing lessons like DelGozzo's boys', that's easy: Get them out onto the water. Book a date with a professional fishing guide or charter captain near home, or at your vacation destination, on FishAnywhere.com. Then show up, let the pros help you, and let the fun– and the life lessons– begin. It's that simple.
Planning a fishing trip?
Find a Fishing Charter
Search Trips
---
Written by Rona Gindin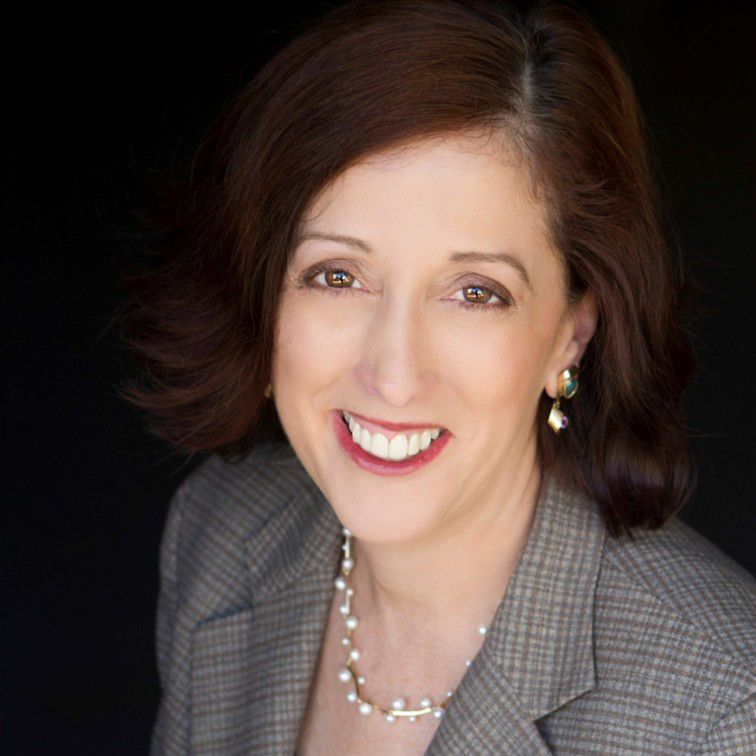 Rona Gindin is a multimedia writer, editor and television personality covering a broad range of subjects for national and local media outlets. Working from an Orlando base, she's Central Florida's go-to source for information on the destination's restaurants and attractions.
As published in: