Five steps to two full days on the water
By Rona Gindin
Islamorada in the Florida Keys seems to be on every angler's wishlist, whether for a first visit or a repeat adventure. Lucky for the rest of us, Orlando attorney Harold "Hal" Morlan II of Walsh Banks Law drives down there for a two-day fishing excursion with three buddies several times a year. He generously shared insights on how to make the most of a quick visit. "We always, always come home with fish," he reports.
Morlan has nailed the itinerary into what his fishing-happy foursome finds to be a fun, productive and, honestly, blissful getaway. "When you're offshore and you can't see anything except blue sky and blue water in every direction, life becomes very focused and relevant," says Morlan, who has eagerly been making the trek for 35 years. "You think, 'Do we have gas? Does the engine work? Do we have enough bait? Is the beer cold?' You're not worried about the mortgage, the job or anything else."
Of course, you may run out of any of those basic items, Morlan jokes, "but when you're out with your fishing buddies, you will never, ever run out of unsolicited fishing advice, guaranteed!"
We have plenty of excellent Islamorada professional fishing guides listed on FishAywhere.com. Choose the right one for your date, party size and needs, and book as long in advance as you want. Then you'll know you'll be taken care of out on the water.
Here is how to have two idyllic days of fishing in Islamorada, according to Hal Morlan:
Step 1 – Arrive the night before
Whether you arrive by air, land or sea, show up in time for dinner. If you're passing through Key Largo, get your fishing mojo started with a meal of yellowtail snapper Matecumbe at The Fish House. Carry on to Islamorada. Morlan's troupe likes to fish from a local marina, so they always lodge at clean yet unfussy motels nearby. "We crash early at night and get up at the crack of dawn," he says to explain why they bypass fancy digs. Before checking in, they go to the Trading Post Grocery Store to order box lunches for the next day.
Step 2 – Get ready to board
Be up and out by 5:30 AM the next morning and pick up your box lunch from the Trading Post. Then grab a hearty breakfast at Mango Mike's, known for its personable "attack waitresses," or grab a "belly bomb" egg-and-sausage sandwich at the tiny dock-side tiny café at Bud n' Mary's.
Step 3 – Board the boat
Once you step onboard, all you really need to do is fish. The captain and mate will do the rest. "We're out of the marina before 7 o'clock," Morlan shares. "We run 5 to 10 miles offshore, depending on where we're going to fish, and we are seriously fishing by 7:30, 8 o'clock at the latest. Generally, we have "fish in the box" before 8:30. We fish hard through 1 or 2 p.m."
As for what type of fishing you'll do … you get to choose. Islamorada is known as the "sport fishing capital of the world," yet the destination offers a broad array of fishing options. That is one of its glories. "The absolute abundance of reef fish can't be beat," Morlan says. "There is shallow flats fishing inshore on the Florida Bay/Gulf side, and blue water deep-sea fishing on the Atlantic side. Then you've got Hawk Channel, a main shipping line inshore on the Atlantic side. Migratory species are kind of funneled through the Atlantic Gulf Stream real close to Florida here. There are spectacular coral reefs in 10 to 50 feet of water, and there's also deep 400-to 500-foot water fairly close in. The great thing about Islamorada is you can go blue-water trolling, deep bottom fishing, reef fishing, and shallow flats and backcountry fishing all in the same day!
"On the Gulf side (Florida Bay), there is great sight-fishing very close to shore, with no waves, where you'll see a fish in 6 feet of water or less, and you can literally chase it down. It's great for fly-fishing, too! You'll find really good fishing there for redfish, bonefish, tarpon, lots of mangrove snapper and spotted sea trout, sometimes pompano, and even occasionally permit.
"On the Atlantic side, which I prefer, you can go deep-sea fishing for grouper and snapper, trolling for dolphin fish (also known as mahi-mahi) and tuna, reef fishing for abundant yellowtail snapper, or even kite fishing for sailfish. The peak season for mahi-mahi – my favorite fish! – is April through June, but they're abundant there all year long and they're prolific, so you're not going to deplete the species. Mahi put up a heck of a fight, and they put on a real show for you. Mahi are beautiful yellow and blue-green, and usually leap completely out of the water on a run. And, very important to me, mahi are great eating, too!"
Step 4 – Get ready to eat your catch
Back on land, pose for a picture with your catch as gawking tourists watch, then let the captains clean and bag the fish for you while the poor mate cleans and scrubs the boat. Ask the captain to pack enough fillets for that night's dinner separately, then prepare the rest for your ice chest. Morlan recommends bringing those designated few fillets to the "hook and cook" restaurant Lazy Days, where the staff will transform your right-off-the-boat catch into a delectable dinner a few hours later. Then head to a waterfront bar called Lorelei where the sunset views are as welcome as the refreshing drinks. Fishing guides and fellow anglers will be your companions. A guitar player or blues band often entertains. At dinnertime, head back at Lazy Days to indulge in the fruits of your efforts.
Step 5 – Get to bed and prepare to repeat it all
No party animals, the Orlando gentlemen are all in bed by 9 p.m., sandwiches ordered, so they can pick up their boxed lunches by 6 a.m. the following morning and do every beloved bit of it a second time. "It's only a three-day getaway, but it's a mind-wipe," Morlan says enthusiastically. "You'll feel like you're a million miles away. The Keys are not just a destination. They are a state of mind. Fishing there is a wonderful way to clear your head.
"I'm not a crusty old salt, but I've been doing this since the 1980s and I still find it the ultimate tension reliever," he adds. "When I'm not fishing in the Florida Keys, I am thinking about my next trip and about how great the last one was. It's just a part of what I enjoy about life."
Oh! If you're headed back through Key Largo, Morlan urges you to lunch on a grouper sandwich, loaded cheese fries and Key lime pie at the original Mrs. Mac's Kitchen. No wonder these guys travel with one another. Their significant others would likely balk if they made menu choices like that at home.
If you want to "always, always come home with fish" plus gain a Florida Keys state of mind, click here to get started.
Planning a fishing trip?
Find a Fishing Charter
Search Trips
---
Written by Rona Gindin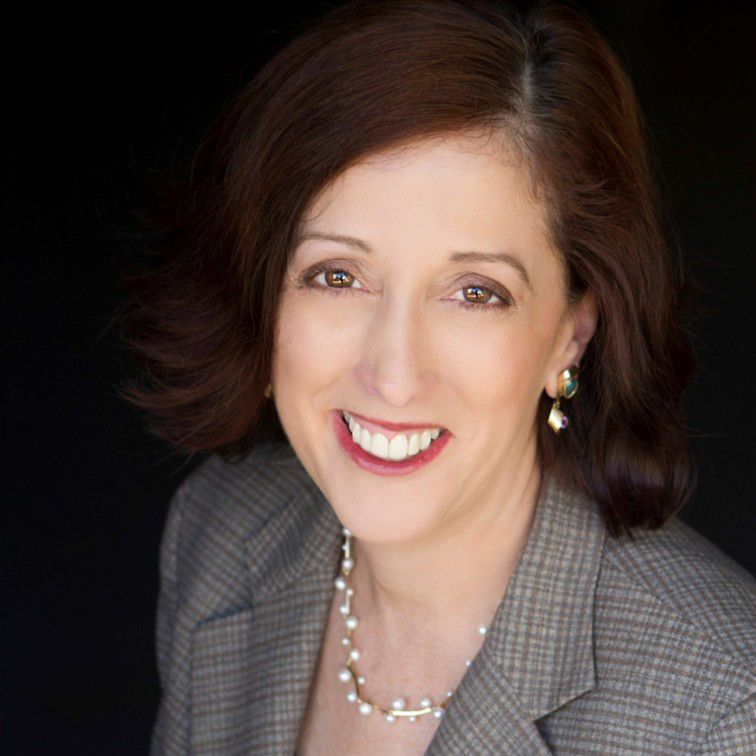 Rona Gindin is a multimedia writer, editor and television personality covering a broad range of subjects for national and local media outlets. Working from an Orlando base, she's Central Florida's go-to source for information on the destination's restaurants and attractions.
As published in: